Hey, mama...what do
you
drive? No matter what your mom-mobile may be, you need to document it now...so you can remind your little ones when they're grown what you used to chauffeur them around in. Constantly. Check out this kit -
Mom's Taxi
, by Simply Scrappy: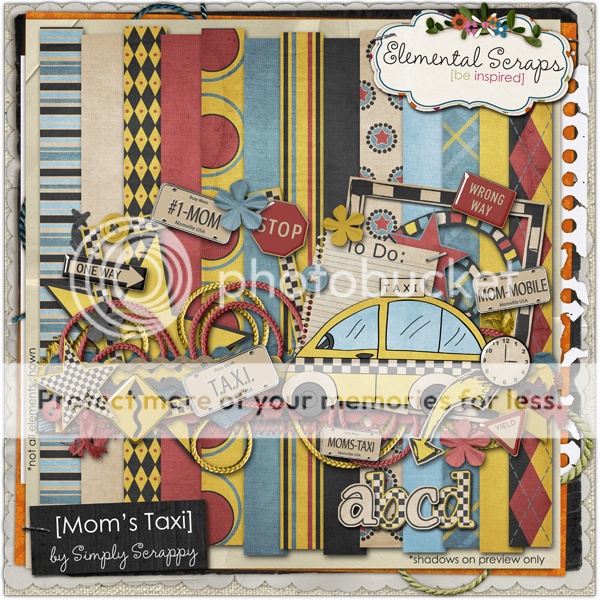 How much fun is that?! Okay, the first thing I did was completely scraplift my fellow CT member, Stacy. You can see her original layout
here
. Or you can just keep looking, because I really did just shamelessly copy everything but her actual journaling and background paper. Hey, sometimes a layout is just too perfect not to have for your very own. ;)
You can click to see it full-sized, if you're so inclined. So, after completely ripping off Stacy's page, I thought I should do something a little more original with it, and here's what I came up with:
Heehee! I'm a little giddy over it. My pages usually aren't that busy, but I had a
great
time piecing that together. :) So, if you GO GO GO too...head on over to Elemental Scraps and pick up
Mom's Taxi
! You can have all of the elements, papers, worn papers, and even some templates for $7. Have fun!