I'm excited to be a part of the Birthday Blog Train to celebrate Amy's (3 Li'l Monsters Designs) birthday! Happy birthday, Amy!!
To celebrate her birthday this month, Amy has offered a new freebie every day, and started giving away pieces of an amazing birthday kit on the 17th. Don't miss those daily downloads! You can get them from her blog
HERE
. If you did miss a piece, you'll have a chance to get the misisng pieces through her newsletter at the end of the month. Just make sure you're subscribed -
click here
to sign up!
Here is a preview of the daily download kit: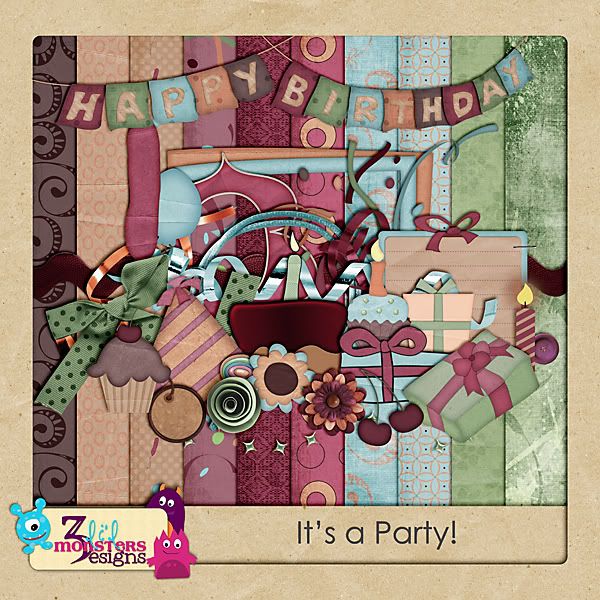 And here is the freebie I have to offer you as part of the blog train - brag book pages for your little birthday girl or boy. Hope you enjoy it!