I'll admit it again - I'm a sucker for pink and brown. Throw in a few shades of purple and a dab of plaid, and I'm SOLD.
Valarie Ostrom
's new grab bag kit Sweetheart has ALL of that!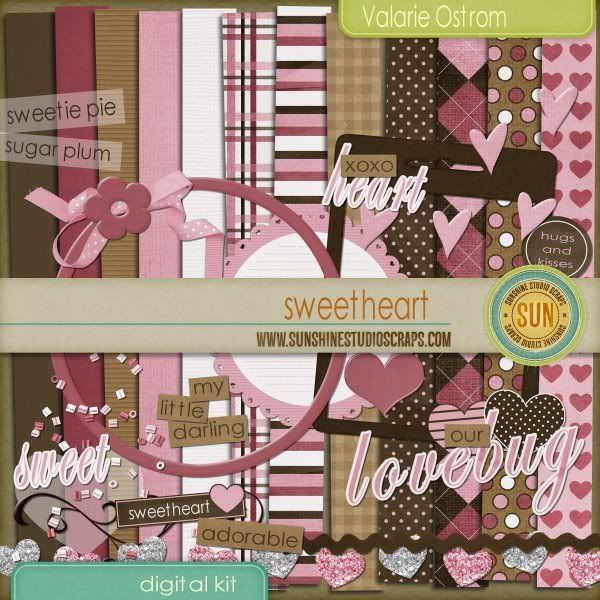 I just want to squeal a little just
looking
at it!
And then...THEN! The piece de resistance...the
cupcake
label. Yep, if there's anything I love more than the aforementioned pink/brown/purple/plaid, it's cupcakes. And I've just been looking for an excuse to scrap the lyrics to this little song:
UGH, my sweet tooth is throbbing. :) Head on over to Sunshine Studio Scraps and pick up this sweet little kit from VO!